Description
CALYPSO SOFT DRINKS/CALYPSO LEMONADE/ WHOLESALE CALYPSO SOFT DRINKS
calypso soft drinks wholesale, we are main suppliers of Calypso soft drinks with originator flavored in stock, lemonade has evolved from four lemonade blends into over a dozen lemonade, limeade, and tea and lemonade combinations over the past years.
Each Calypso is made with real lemon or lime bits, real sugar, natural flavors and served in premium custom glass bottles. calypso soft drinks wholesale
Original Lemonade is the centerpiece and inspiration behind all of the Calypso Lemonade, Limeade and Teamonade brand families. When we started the Calypso Lemonade line, the focus was on quality ingredients and making a Lemonade that was refreshing and irreplaceable. We feel we accomplished this goal by using natural flavors, fresh juices, real sugar and real lemon bits – and many agree. Today this Calypso flavor remains an original and a classic,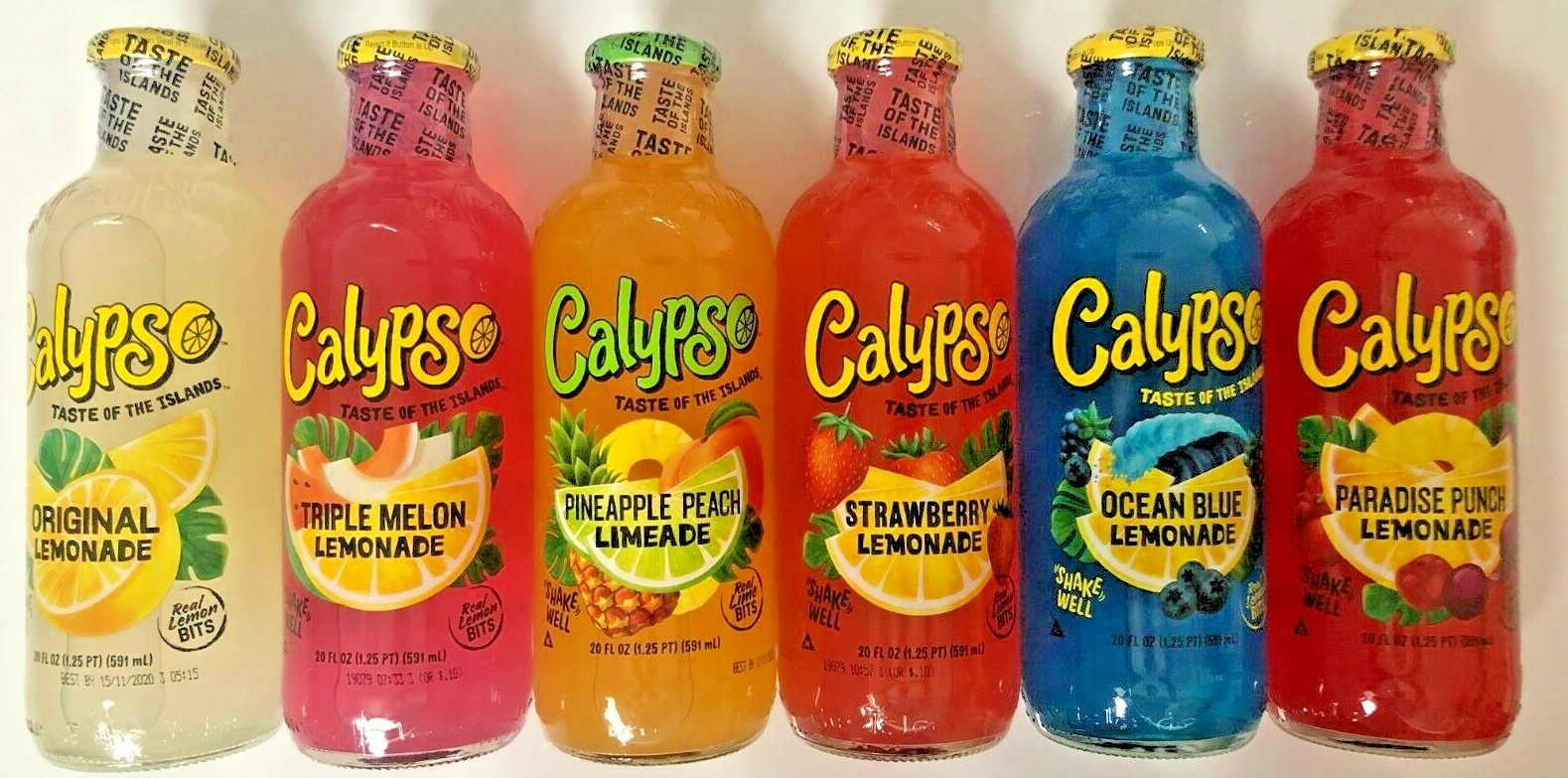 Product Name:    Calypso Lemonade
                              Natural, Strawberry, Kiwi, Black Cherry, Mango, Mango Carrot, Ocean Blue, 
                              Grape Berry, Southern Peach, Island Wave, Triple Melon.
                              Calypso Limeade
                              Natural, Coconut Colada, Pineapple Peach, Pink Guava, Sweet Cherry.
                              Calypso Teamonade
                              Half & Half, Peach.
Language:            English, Arabic-English
Packing:               12 pcs X 20 oz per case, 80 cases each pallet, 21 pallets in 40ft container
Origin:                  USA
Certificates:         HALAL
Payment:              Bank Transfer T/T
calypso soft drinks wholesale. contact us to place your orders.